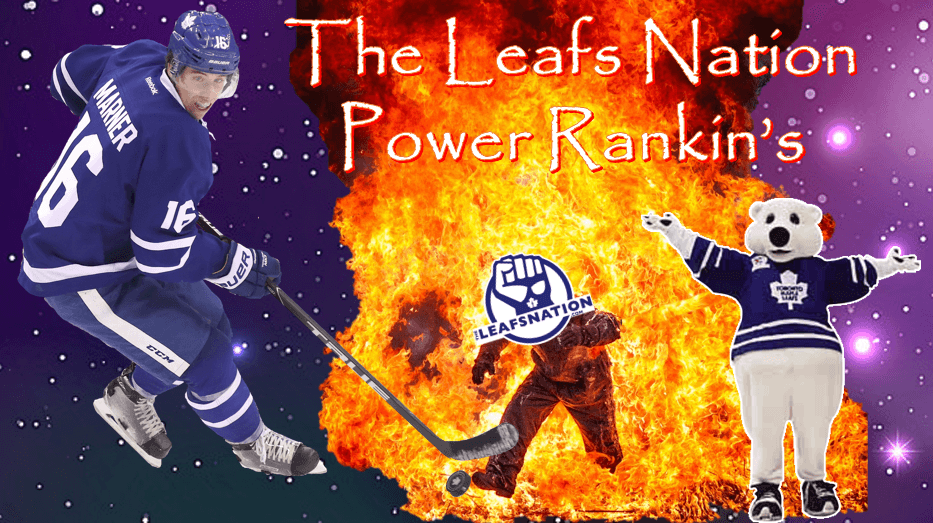 Last month I dusted off a TLN staple of yesteryear, the TLN Player Power Rankin's. The initial roster was ranked and now three of the players are hurt, and another has been claimed off of waivers. Good times.
Now we're back for round two now that we're into the second month of the season. Hot takes are incoming…
1. John Tavares (up from 6th)
Coming into the season thanks to his preseason injury the expectations for Johnny Toronto were significantly tempered. What ended up happening in October and early November was Tavares playing some of his best hockey since his first season in Toronto. The captain has been doing captain things like helping the Leafs snap out of a skid by scoring a hat trick against the Flyers and being the consistent power player they need him to be. So much for the final years of his contract narrative, now the Leafs will need to worry about how much he'll cost to re-sign.
THIS JOHN TAVARES GOAL WAS UNREAL 🚨 pic.twitter.com/xpbGVvJoLU
— SportsCenter (@SportsCenter) November 3, 2022
2. Auston Matthews (down from 1st)
A slow start for Auston was unfortunate but seemed to be a lot more puck luck driven and his actual performance was still decent enough. Matthews has continued to use his size to create his own space on the ice and with five goals in his last five games, whatever busted takes were out there about his demise have been put on hold until the next time he dares go more than three periods without a goal.
3. Ilya Samsonov (up from 15th)
With Samsonov at 15th, I can certainly say I was und …

Read More
Author: Jon Steitzer / The Leafs Nation