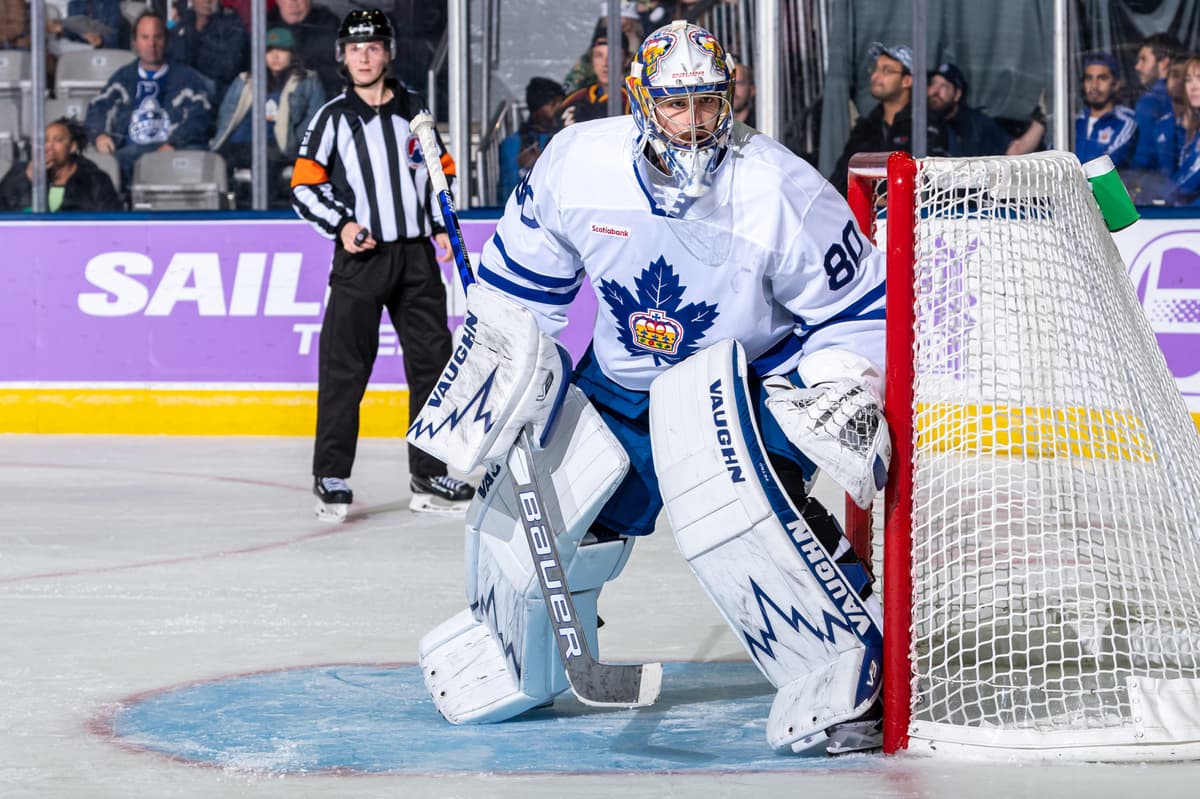 It was just another game in Belleville. Except this time, it wasn't.
After spending a year bouncing back and forth between the Newfoundland Growlers and Toronto Marlies, Keith Petruzzelli was ready to enter this season in one spot. The AHL.
Little did he know what was coming his way.
Erik Kallgren and Petruzzelli began the season as the Marlies' two main goaltenders. It was expected that Kallgren would get more of the games, but they would be pretty split between the two.
That was quickly short-lived though as Kallgren — 27-and-a-half minutes into the first game of the season — was crashed into by Rochester's Ethan Prow.
Erik Kallgren gets run over by Ethan Prow and has since gone to the dressing room.
Dylan Ferguson is coming into the net for the #Marlies. pic.twitter.com/iy9P5loRL6
— Nick Barden (@nickbarden) October 15, 2022
Toronto's third goaltender at the time, Dylan Ferguson, came in to replace the 26-year-old goaltender for the remainder of the game. Luckily, Kallgren would be okay.
The following day, Matt Murray took the ice at Scotiabank Arena for the Maple Leafs' morning skate. Except he left 10 minutes after he stepped onto the ice surface with what we now know was a groin injury.
Toronto needed another goaltender for the game that night and the coming weeks, so that meant Kallgren would head to the NHL. In turn, that also indicated that Petruzzelli would be the Marlies' number one goalie for the foreseeable future.
He held the reins.
The 23-year-old was pulling out win after win in his second year of professional hockey. Petruzzelli's confidence grew throughout every game and it didn't seem like the belief in himself wou …

Read More
Author: Nick Barden / The Leafs Nation